MAINE1409XP Pressure Washer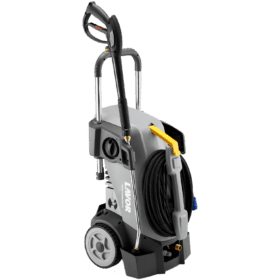 The Maine1409XP has been designed for operators needing more than just a home unit, but are limited to an Australian 240v 10 amp standard power point.
The machine has a brushless, induction motor driving a brass pump head through a stop start valve (whose design comes straight from our commercial range).  This level of design out performs the lighter stop/start valve usually found in domestic machines.
The steel braided hose, metal shafted gun and metal shafted lance offer a much higher rating and hardiness than standard plastic home units.
Optional Accessories (listed on the spec sheet in our "files" tab) are also available nationally.
Reseal kits also available and come in cheaper than the full commercial  Italian built kits, to help you keep your investment working for you for years to come.