KOLUMBO Industrial Steam Cleaner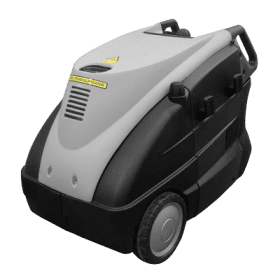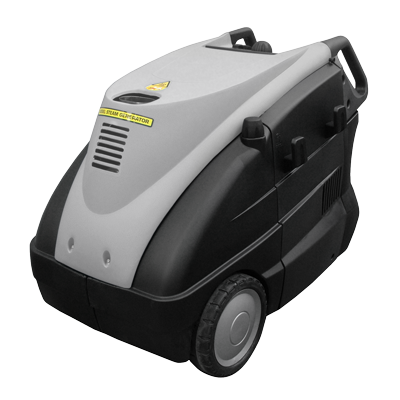 The Kolumbo is a portable steam generator with a diesel fuel boiler.  This machine produces 37.5kg of steam per hour at a temperature of 178c (adjustable) and works on a standard 10 Amp power source.
Unlimited autonomy thanks to no-stop water tank refilling.  It leaves minimal residue after cleaning due to the use of high temperature steam as against water with a pressure cleaner.  Major water saving (over 90%) compared to normal high-pressure systems. Minimal running costs due to a Diesel fired boiler system as against a similar performing electric heated unit requiring 64Amps of three phase power. Allows sanitisation tasks thanks to the combined use of steam and detergentswhere required. The operator requires protective gear purely due to the pact that the unit cleans with high temperature steam, but does not necessarily require special protective gear and protective masks due to the fact that it is Steam being used to clean instead of chemicals.
Ideal for: Food Industry for cleaning and sanitising food preparation areas. Wine Industry for barrel cleaning and Oak Barrique bacteria issues as well as the sanitisation of bins and equipment in the control of Phyloxxera. Eliminating stubborn grease and dirt, leaving surfaces clean and shining. Cleaning is easy, all you need to do is use the cleaning and degreasing action of the steam at high temperature and collect residues with a microfibre cloth. Glass and delicate surfaces. Car interiors and for the most difficult parts to reach. Quick, thorough cleaning and sanitisation of mats without wetting them.